Discover how a partnership with CAME could benefit you
CAME Parkare will be at BPA's Parkex on 13th and 14th June, Europe's largest dedicated parking event, providing a platform for leading industry suppliers and parking brands to launch and exhibit the latest cutting edge products, technologies and services. Visitors will be able to draw on our knowledge and experience, take advantage of an extensive programme of seminars and presentations and connect with like-minded parking professionals.
To register for your free visitor pass please click here.
See us on Stand B42 to find out more about our PKE system:
TAP-IN TAP-OUT
Utilising contactless payments customers can now 'tap' their payment card on entry and again on exit to pay for their parking. Fees are calculated at exit, based on duration of stay.
ANPR
Our Automatic Number Plate Recognition system provides highly reliable recognition for licence plates, giving maximum vehicle capture and detection.
PAY BY APP
Speed up exit to the car park with customers paying in advance on our app using either number plate or a ticket. It can parking spaces!
TICKETLESS
Our PKE system can be used without tickets, utilising ANPR technology for an innovative parking solution. QR tickets can easily be added to this system if customers require it.
eVALIDEC
On- or off-line system for parking ticket discounts, allowing single or multiple discounts on the same ticket, perfect for use by retail partners.
PAY BY PLATE
Customers simply key in their number plate at the pay station to pay for parking.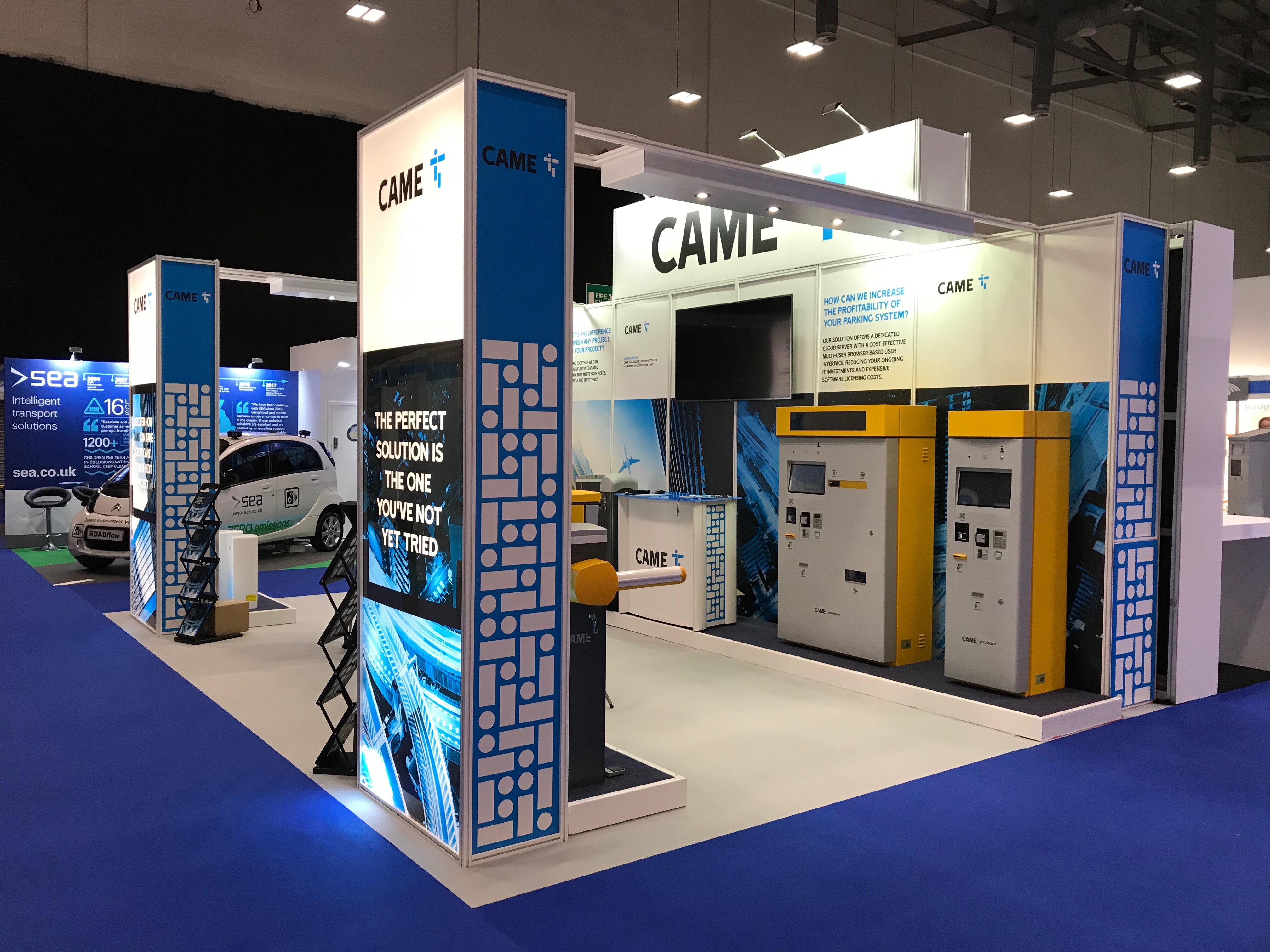 For more information about the PKE, or any of our other parking systems, please contact CAME today on 08443 717072